Dawn Papandrea | March 26, 2009
Why major in finance or philosophy when you can choose one of these off-the-beaten-path undergraduate degree programs? They may sound wacky, but they're worth a second look.
1 – Bagpiping

Yes, you can actually earn a bachelor of fine arts degree in bagpiping from the Carnegie Mellon School of Music (Pittsburgh, PA). The undergraduate curriculum is composed of studio time, theory, history, ensemble work, and general studies courses and electives. I suppose if I were hiring a bagpiper, I would want one with impressive credentials like these.
2 – Bakery science and management
I didn't know baking was a science – then again, my version of baking is dumping brownie mix into a pan. At Kansas State University (Manhattan, KS), bakery science degree students can focus on production management (a business-oriented approach) or cereal chemistry (quality control or research and development).
3 – Costume technology
This is the next step after costume design. In the bachelor of fine arts degree program in costume technology at DePaul University's Theatre School (Chicago, IL), students learn to translate designs into the actual garments actors wear. Costume technology students become theatrical craftsmen, drapers, cutters, and costume shop managers.
4 – Egyptology

If you're into hieroglyphics and ancient history, you can major in Egyptology at Brown University (Providence, RI). Courses cover the spectrum of Egyptian language and literature, Egyptian civilization, and Egyptian history. I'd be interested to find out how hiring managers view this degree.
5 – Entertainment engineering and design
Consider this the science of the entertainment industry. At the University of Nevada, Las Vegas, students can focus on such specific areas of the entertainment industry as advanced visualization techniques, automation and motion controls, biomechanics and animatronics, entertainment venue design, and structural design and rigging.
6 – Family business
Students at Stetson University (Deland, FL) can earn a bachelor of business administration degree with a major in family business. Topics include family business dynamics; communications techniques; and strategic, estate, and succession planning. Upon graduation, students should have at least two job offers – beyond their family business.
7 – Floral management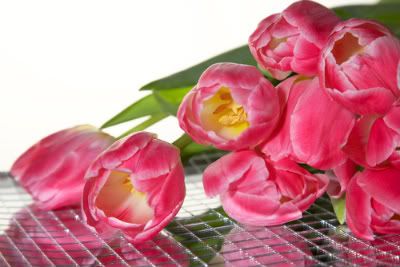 Aspiring florists can earn a floral management degree from Mississippi State University. Floral management involves sourcing, purchasing, distributing, marketing, designing with, and selling floricultural products. Career opportunities for graduates include retailing, wholesaling, special event designing, and display gardening.
8 – Turfgrass science
I know turf management is everywhere, but it still sounds funny to me. A bachelor's degree program in turfgrass science is even available online via Penn State World Campus. Turfgrass science covers pesticides, weed control, morphology, entomology, pathology, edaphology, and cultural systems, as well as business management and communication.
Post a comment if you know of any other wacky majors!
— Robyn Tellefsen
99 responses to "8 Offbeat, Odd & Wacky College Majors"